Amazing Campus Entertainment!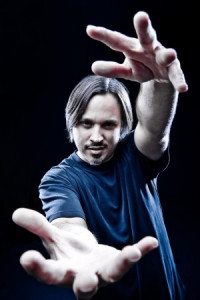 Matt Davis started his comedy hypnosis career while working at numerous top radio stations around the country including New York, Philadelphia and Baltimore, not to mention his national radio programs. He's been featured on NBC, CBS & FOX TV demonstrating the amazing powers of the mind. Due to his DJ background, he blends fun, contemporary music in his hilarious, upbeat show! Matt has now combined his passion for hypnosis with his tendency of being the class clown. He recently hung-up his DJ headphones to perform full -time at colleges throughout the U.S. He is one of the hottest new hypnotists on the college scene – bring him to your campus now: 1-866-458-5824
The Matt Davis Comedy Hypnosis Show is an affordable, popular attraction for college campuses that will have students:
Excited to attend the program
Laughing hysterically
Participating enthusiastically
Raving about the show for months
Don't delay! Call today, as dates book very quickly! 1-866-458-5824
What Makes Matt's Show Different From Other Hypnotists?
Matt offers a fast paced, contemporary show designed for a college audience. Matt uses a lot of music to keep the energy level high, and keeps his show updated so it reflects current trends and pop culture.
You Receive A Show, Not Just An Entertainer
Have you ever seen a show where the entertainer is:
Running production with a remote control
Striking props
Giving your production assistant cues over the microphone
Dividing their attention between juggling the technical aspects of the show and trying to keep the audience entertained at the same time It can be lame!
You will not find this with Matt Davis!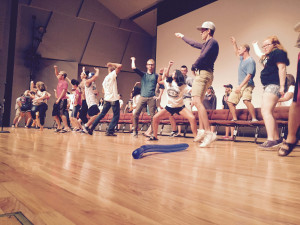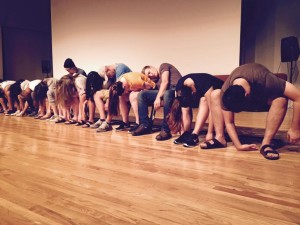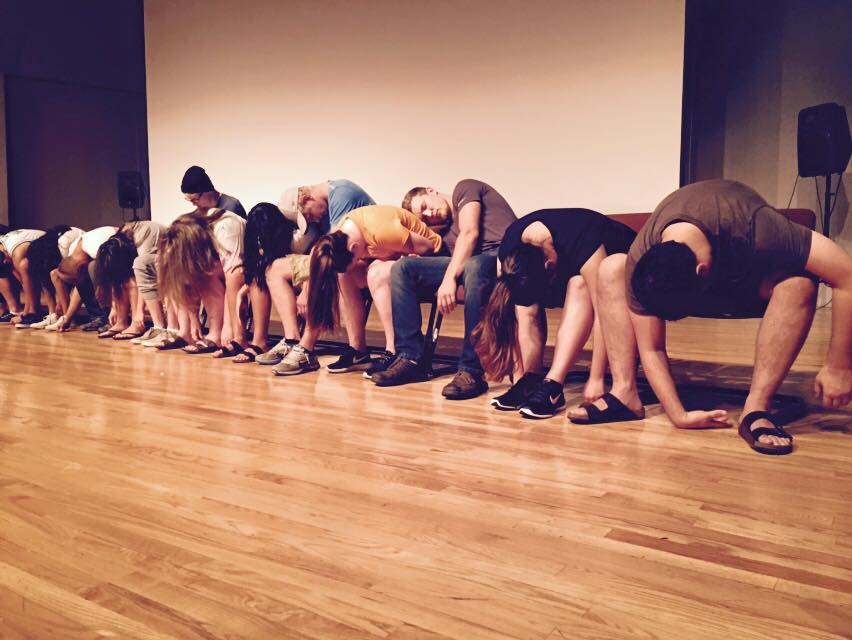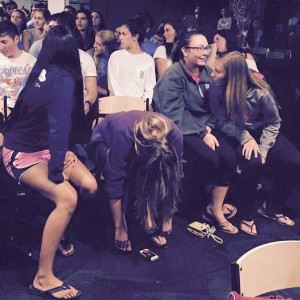 Matt is the hypnotic entertainer
Matt's sound assistant supports him as the stage and production manager, and they handle all of the music cues.
Matt focuses on one thing – entertaining your audience!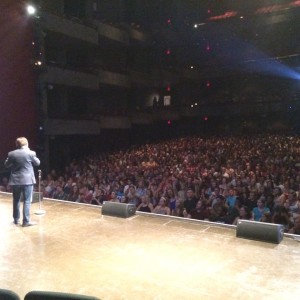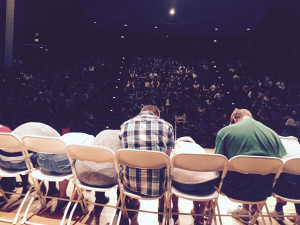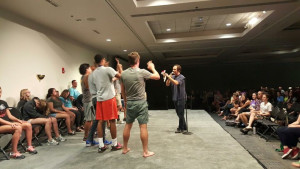 While hypnosis is safe, when practiced by a certified professional, normal on-stage accidents are possible. (Spraining an ankle etc.) Matt Davis has never had an accident that required medical attention, and while he doesn't ever expect to, you can rest assured that he is taking every precaution for everyone's wellbeing.
Here is how:
Matt has passed the stage performer's safety course.
Matt's sound person is at every show to provide support and keep an eye on participants to avoid an accident before it happens.
Matt is covered by an entertainers insurance policy
You Can Be Confident Knowing That Matt Is:
Certified by the National Guild of Hypnotists, one of the oldest and most prestigious hypnosis organizations in the world.
Author of Understanding Hypnosis – he didn't just read a book on hypnosis, he wrote one!
He has produced multiple self-help hypnosis audio products that assist people in making positive changes in their lives
He has been featured as a hypnotist on radio and television multiple times over the years
Matt is flexible, easy to work with and fun
Matt will support you with excellent communication, promotional efforts and an outstanding hassle-free show that your audience will enjoy and rave about!
Call Matt today to discuss your needs: 1-866-458-5824
Gallery